Chambers Bay Scholarship Golf Tournament 2014
by County and City Employee Staff
on August 5, 2014
The 2014 Golf Tournament at Chambers Bay was again a success, raising $24,250 that will be used for scholarships to our member's dependents.
The full house of 144 golfers made for a great competition. The best ball format ended in a three-way tie with the lowest score on the toughest hole determining the winner.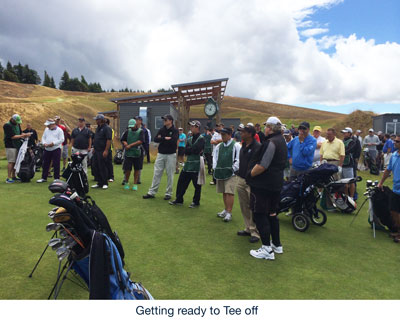 The winning team from the City of Vancouver consisting of Jim Bullinger, Jack Green, Cody Ryan prevailed in spite of being handicapped by Council 2 Vice-President Ron Fredin.
Second place went to Daniel O'Meara, Cyle Buckland, Craig O'Meara and Michael Wesener, also from the City of Vancouver.
Third Place went to Greg Chalker, Jim Owens, Jim Eaton and Randy Heriot, all of Pacific County.
The tournament is always a fun afternoon made up of giveaways, prizes to the winners and an awards BBQ at the end of the round.
To register for our 2015 tournament to be held July 10th at Newcastle Golf Course,
click here
.
back