Tough job has bright spots
by County and City Employee staff
on July 25, 2012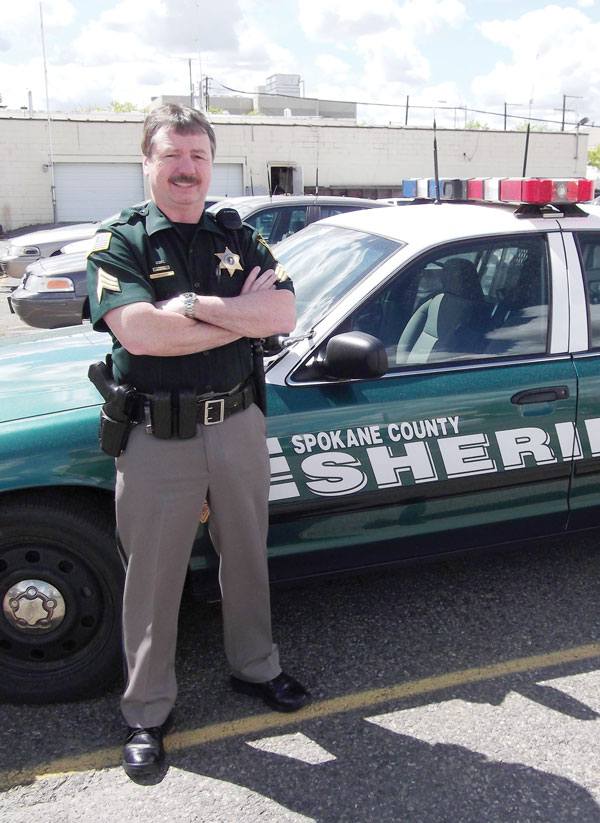 Corrections officer Tom Trarbough performs a tough job, one that most people do not want to even hear about, let alone do.
It's unpleasant, it's challenging and it can be soul-destroying.
"We have had several people who have tried the job but they have not been able to do it," says Trarbough, who is a sergeant at the Spokane County Jail, president of Local 492-cs and a member of Council 2's Executive Board.
"Society wants people locked up, but as long as they are off the streets they don't give them — or corrections officers — much thought. Yet we are dealing with the worst of society."
And it's not getting any better.
"The inmates — who are increasing in number — are blatantly more aggressive and more violent than they were just a few years ago," Trarbough says. "They could care less about authority and are younger when they end up here.
"The situation is compounded by those who carry disease or who have mental-health issues. We are like a second mental-health facility because the states have cut back so much on their spending on mental-health facilities.
"And sometimes you think that the inmates have more rights than the average citizen."
Cutbacks resulting in fewer staff and overpopulated jails magnify the task.
In addition, those at the top keep changing. Trarbough says he has worked for eight jail commissioners and four sheriffs. Each new occupant of a position wants to change the ways of working and it is hard to adjust each time.
But there are bright spots.
One is being a member of a union.
When young people come into the workforce, they often criticize unions, says Trarbough, who has been a member of Council 2 for all of the 25 years that he has worked as a corrections officer for Spokane County. "But they have not yet experienced the real world," he adds. "They do not realize how far unions have brought us and how much we still need them.
"I have the highest regard for the union to which I belong. I think Council 2 does a phenomenal job in the way they help us negotiate better wage and medical packages.
"I came from a job that didn't have a union and the wages reflected that. It is great to have a union that can protect your interests in the workplace and ensure you have a good retirement plan."
The other bright spot is the friendships that Trarbough has made among other corrections officers. He says he has made long-time friendships among them that he will treasure for the rest of his life.
"Those who have left say they don't miss the job, but they miss their friends," he says.
Mike Smith, Spokane Staff Representative and a former corrections officer, says he has known Trarbough since the eighties.
"He has always been an outstanding officer, an outstanding sergeant and a really great guy.
"He has contributed much to the union and has been very instrumental in union work.
"I worked with him when I worked at the jail.
"We went through a strike together in 1989 and also a work stoppage.
"He is just a great person."
back