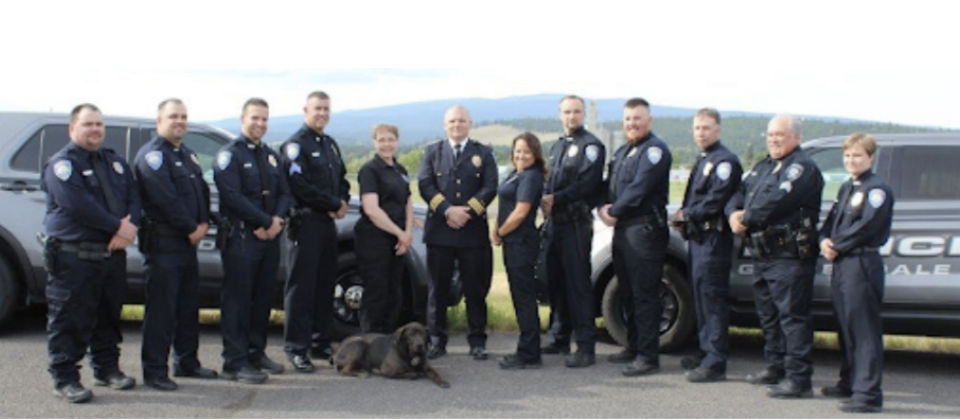 Honoring the People Who Keep Us Safe
by County & City Employee
on December 14, 2018
Council 2 is proud to represent many of the people who work in our criminal justice system and put our safety first across the state. In this issue of the newsletter, we're proud to showcase a sheriff's deputy that goes above and beyond and a great team of community minded police officers.
Deputy Leiter of the Clallam County Sheriff's Office Local 1619-D regularly goes above and beyond in his duties professionally and for his community.
Deputy Leiter serves as the Search and Rescue (SAR) coordinator for the Clallam County Sheriff's Office and has led seventeen SAR missions this year alone. This work is intensive and requires successfully deploying government resources such as the Navy, Coast Guard, US Border Patrol, etc., along with coordinating dozens of volunteers that go through vigorous emergency management training supervised by Deputy Leiter.
Additionally, Deputy Leiter is an Emergency Vehicle Operations Course (EVOC) instructor as well as a member of the Sheriff's Office Honor Guard.
In the community, Deputy Leiter is well known and recognized for coaching several youth sports. Deputy Leiter coaches youth football, boys and girls basketball, baseball and softball.
Needless to say, Deputy Leiter is a valuable asset to the Clallam County Sheriff's Office and the community he serves!
The Goldendale Police Department is a great team of twelve, led by Chief Reggie Bartkowski, and Sergeants Jay Hunziker and Mike Smith. The officers and administrative assistants are experienced professionals and active community members.
In fact, the department participates in events throughout the South Central Washington town like Community Days, Klickitat County Rodeo, Back to School Bash, National Night Out, Santa Cop Program (where officers give out presents to Goldendale children in need).
The department puts on several Town Hall meetings throughout the year on hot topics in the community and have assemblies in Goldendale schools covering topics pertinent to students.
Goldendale Police take on a number of other responsibilities including assisting with security at school events, community events and sports games and conducting presentations for local businesses and organizations on law enforcement topics.
The department frequently meets with other local law enforcement agencies and government organizations to discuss local issues and develop preventative measures to keep Goldendale safe.
Goldendale is lucky to have such an engaged police department in their community!
back