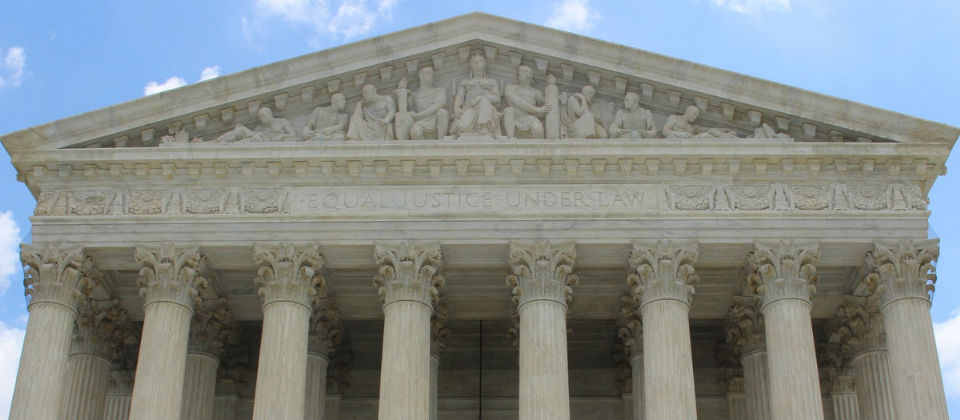 Major Threat to Council 2 Members
by County & City Employee Staff
on January 30, 2018
Supreme Court to decide the Janus Case as early as June

The Facts About the Janus Case
A U.S. Supreme Court case called Janus v. AFSCME Council 31 threatens our union and all working families. This case, which will come before the Supreme Court in February, represents a huge threat to our union. As a member, you are critical to how we defend and protect our union and public services in the face of this threat.
This lawsuit aims to take away the freedom of working people to join together in strong unions to speak up for themselves and their communities. In February, the U.S. Supreme Court will hear the case and a decision is expected by the summer.
What is this case really about?
The case aims to erode the freedom to form unions to improve our lives and the communities we serve. Real freedom is about making a decent living from our hard work; it's also about having time to take a loved one to the doctor, attend a parent-teacher conference and retire in dignity. The corporate special interests behind this case do not believe that working people should have the freedom to negotiate a fair return on their work.
Who is behind this case?
The National Right to Work Foundation is part of a network funded by corporate billionaires to use the courts to rig the rules against working people. For decades, these wealthy elites have used their massive fortunes to gain outsized influence to chip away at the progress unions have won for all working families. Now they want the highest court in the land to take away our freedom to come together to protect what our communities need: a living wage, retirement security, health benefits, the ability to care for loved ones and more.


Council 2 Members
Our state organization and the Local Unions that make it up has been in existence since 1946. We are all benefactors of the countless number of hours spent by all of us and our predecessors to better our wages, benefits and conditions of employment. Many of our Local Unions and the contracts our members work under pre-date the passage of our collective bargaining law passed in 1966. The change in politics is dramatic since then. That law lobbied by Council 2 was signed by then Republican Governor Dan Evans.
With the passage of the collective bargaining act and the formal right it gave us, local government employees through the bargaining process have made substantial gains.
It also provided for a system in which all that received these gains contributed to the negotiation of these contracts and their representation in the form of membership and the dues that provide for the expertise to accomplish the task.
The local union that you belong to is solely reliant on your participation. It is your group, your band of fellow employees who continue on a daily basis to maintain and improve your career. If individuals drop out, it hurts everyone and in all instances the pay in "Right to Work" states goes down. Employers will know who is "in and out" and the effect will be real.
All studies show that pay is 10 to 15% less in "Right to Work" states. Working conditions are eroded and coupled with the moves in Washington D.C. to abandon the Affordable Care Act, medical could become increasingly worse. Pensions could change!

What can you do now?
Stay informed, talk to your fellow members, and explain to them how important it is for everyone to maintain our Local Union.
As always, Council 2 and our Staff is here to help. Call or email your questions and concerns and together we will build an even stronger Union! 1-800-775-6418 or
c2everett@council2.com
back